September 20 @ 2:00 pm

-

5:00 pm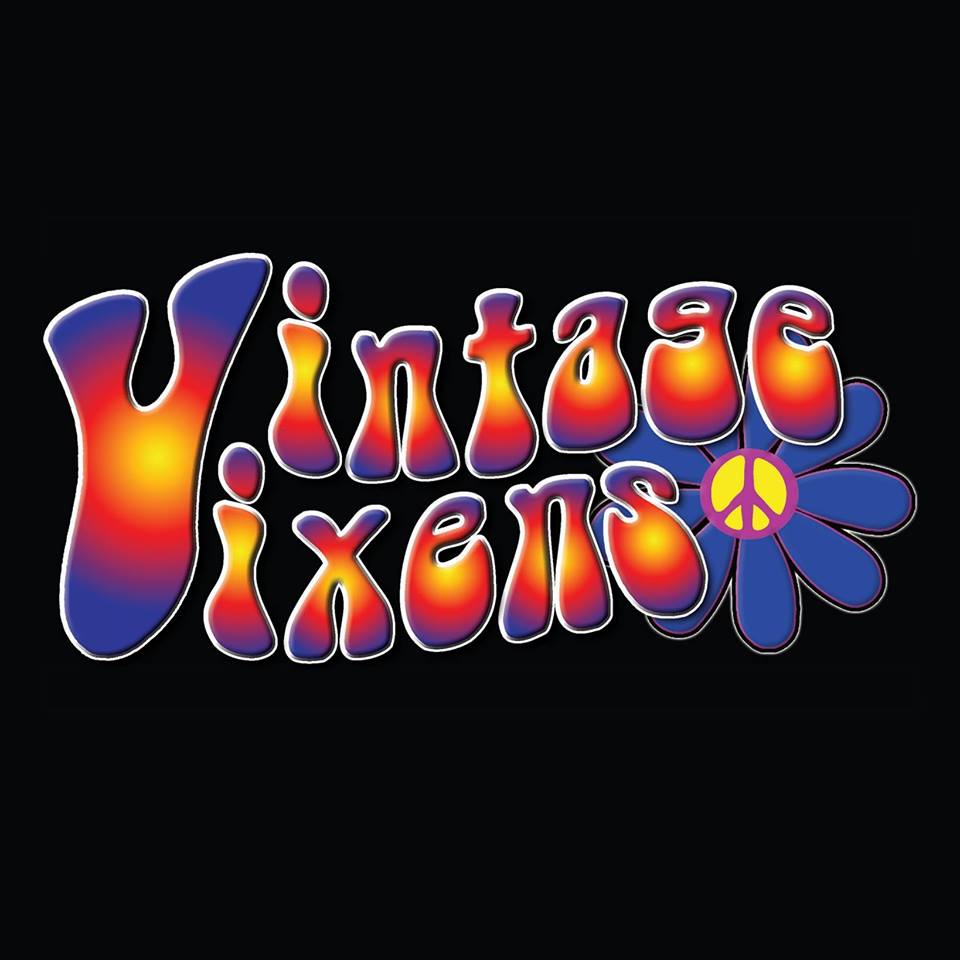 When a career booking agent with a love of the great sounds of the 60s picks up a bass guitar and starts to play all her favorites, what happens? She surrounds herself with talented, like-minded, ladies and—voila—the Vintage Vixens are born!
Rockin' that retro sound, the all-female Vintage Vixens include Gypsy Wolf (Amy Smith) on lead guitar/vocals, Wildflower (Jan Eller) on keyboards, Moonchild (Carol Petrovich) laying down the groove on drums, Starshine (Linda Walker) on bass, and Harmony (Vanessa Simon) channeling her inner Diana on lead vocals. Talk about "Flower Power"!
Inspired by 60s fashion, on stage, these ladies look like the music—groovy, funky, hippie! The Vintage Vixens' playlist includes covers of the biggest hits from The Mamas & the Papas, The Turtles, The Beatles, The Rolling Stones, The Drifters, Nancy Sinatra, Dusty Springfield, The Byrds, Young Rascals, The Kinks, CCR, and more including some 70s favorites, too. It's a happy 60s hit fest of good-time, sing-along music!